Mary-Kate Olsen Is Wearing a Rock Star Fur and Totally Owning It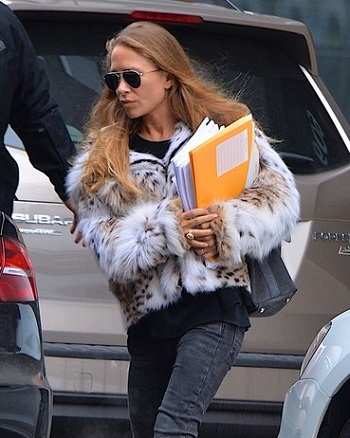 Earlier this week Kate Moss stepped out in a black-and-white-striped statement fur that instantly caught our eye, and now it appears that Mary-Kate Olsen has upped the ante. One half of the sister duo behind The Row, the 29-year-old designer is known for her fearless fashion choices and isn't afraid to take risks with her everyday wardrobe or her red carpet looks. And earlier today, leaving her office in Manhattan, the newlywed showed just how well a shaggy fur can work with an off-duty urban uniform.
The lynx fur coat elevates Olsen's black top and skinny jeans, as well as being about as warm and cozy as outerwear gets. Amping up the Western vibe are heeled buckle boots and classic aviators—what you might call country- (and city-) strong style.