5 Style Lessons From Naomi Campbell's Fashion Month Wardrobe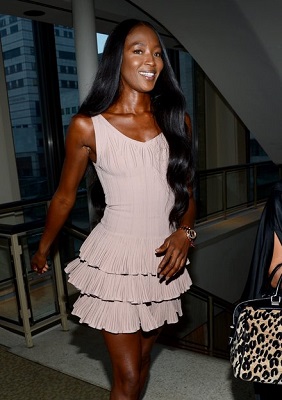 When it comes to bringing glamour to the red carpet, no one does it better than Naomi Campbell. When she wasn't walking the runways this fashion month, she has been busy appearing at a variety of parties and events looking every inch like a living, breathing fashion editorial. And really, who better to give instruction on the art of event dressing? Never one for hoodies and high-tops—unless they're Givenchy—when dressing for an evening out, Campbell keeps things sexy and extravagant: The supermodel has never met a fur too luxurious, a diamond too big, or an ensemble too revealing. Over the top? Hardly. Despite her love of excess, Campbell always manages to exude chic—we could all stand to learn a little from her decadent fashion philosophy.
When In Doubt, Alaïa
If there is one designer who is a staple in Campbell's closet, it is her close friend Azzedine Alaïa. Campbell's collection of the designer's dresses is legendary—rivaled only by that of fellow supermodel Stephanie Seymour. During Fashion Week, Campbell always manages to dip into her archives and pull out a showstopper Alaïa look. Can't do the same? Just keep the dresses short and the waistline pronounced.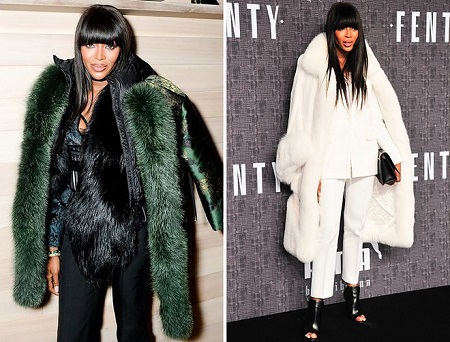 There's No Such Thing as Too Much Fur
Even though she's posed for PETA, Campbell cannot resist the allure of an oversize fur. At the Fenty x Puma after-party, she managed to upstage Rihanna by wearing a white mink over a crisp suit; then at Moncler's bash, she paired green, printed satin, and fur with a black stole for layer upon layer of luxurious pelts. Most people will never have occasion to wear two furs at once—we'd suggest some fun furry accessories instead—but Campbell showcases the possibilities admirably.